DO - Collaboration/Duty Day
DO - End of Trimesters
DO - Inservice Days
DO - Instruction Begins/Ends
DO - Legal Holiday
DO - Local Holiday
DO - Minimum Day/Pre-Holiday/Last day of school
DO - Parent Conferences
DO - Staff Duty Day
DO - Weekly Minimum Days
DO - Other Event
Holidays in United States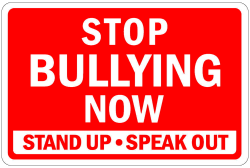 CLICK HERE
to anonymously report bullying and to see our Anit-bullying and self-harm prevention policies.
School Board
The Red Bluff Elementary Board of Education is responsible for establishing the policies that govern the district. View members, meeting schedule and policies.
Learn More
SARC
School Accountability Report Cards (SARCs) provide information to the community on student achievement, environment, resources and demographics.
Learn More
Nutrition
The student nutrition service in each school provides nourishing, well-balanced meals each day.
Learn More
Menus
Technology
The Technology Department supports the students, teachers and staff of our district with professionalism and excellence.
Learn More